--About the Book (from back cover)--
Ben and Joseph lose their mothers, but find a family. Antonio is rescued from what seems like a hopeless end. Caitlyn dares to trust in the truth. Jorani is delivered from into arms of grace.
Follow these real-life stories on a journey to foreign places and extreme struggles. Travel through their challenges and see the hand of the great Storyweaver--our Defender God--shielding and defending the defenseless in amazing ways.
These are the tales of the ones left wounded...
--My thoughts--
~Beth Guckenberger succinctly addresses her target audience of preteens, younger siblings, and their parents wanting to learn about foreign missions and ways in which every individual is capable of making a true impact in other lives.
~This book's structure is brilliant, with each child's story filling a chapter, and faceted information added as the story progresses, exemplifying as needed on the countries, languages, diseases filling the stories.
~Subtlety, Beth Guckenberger weaves the interwinding stories of the children and the people that God provides to give each a loving home.
~Rather than merely sharing stories of God's providence in the children's lives and leaving the reader to find their own personal applications, "Remember This" facets give examples for practical action. For example, one chapter shares: "...just remember that you can't outspend God. His economy is different from ours; when you pour out, he more than fills you back up...it God brings them into your path, it's because he wants to bless you in ways you would have otherwise missed out on!" Further, another example states: "Do you want to help struggling families?...check out Safe Families for Children (www.safefamilies.org)."
Tales of the Defended Ones skillfully laces story lines of
multiple c
hildren and families--struggling, fearing, yet remaining faithful--for a united purpose: showing "Their Defender is strong"(Proverbs 23:11).
For more information, visit www.backtoback.org or check out the leader's guide.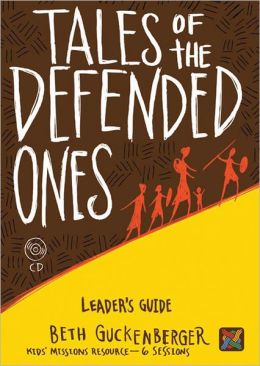 I received this book for free from
Litfuse Publicity Group
in exchange for my unbiased review.